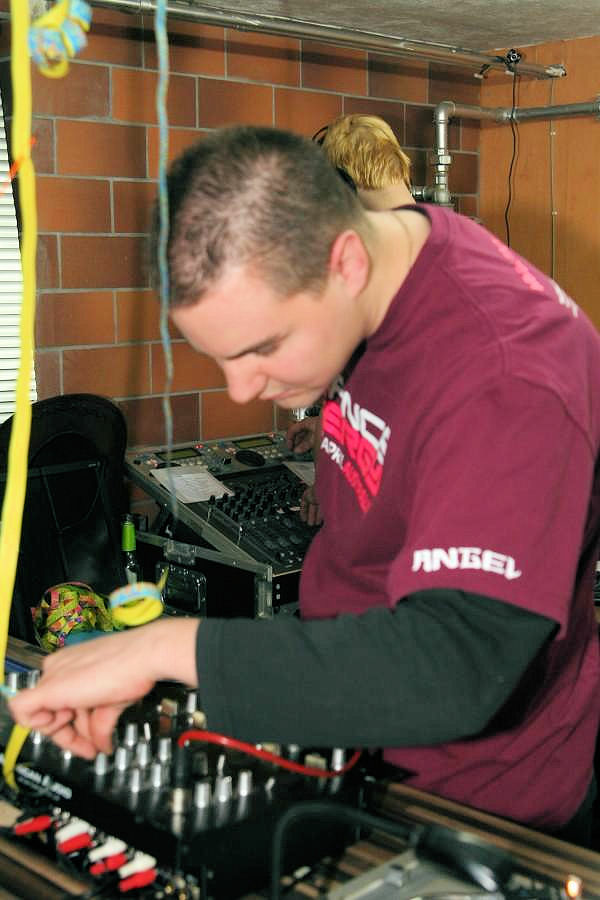 Angel – Bjoern S. was born in Rinteln, nearby Hannover (Germany) in 1980.
His adventure with sounds began in 1994 when he first heard about electronic music.
1996, he met Timo Maas and was deeply impressed by Timo's style and music. This triggered him to start making his own music.
After meeting Talla 2XLC in 1999, Angel was also influenced by Techno Club in Frankfurt.
His first Trance Bomb written for his high school graduation (A-levels) in 2001 entered the german dance charts and appears on Compiltaions like
Amnesia Ibiza, Club Rotation, D. Trance, Frankfurt Trance, Future Trance, Technics DJ SET, Trancemaster and last but not least Techno Club.
This first success was a huge boost in motivation and caused him to produce music on a professional level.
Since then, Angel has been working day by day to improve his skills and widen his knowledge of mixing and producing.
Step by step, he has been producing different albums, each having a slightly different style than the previous ones.
Recently he finished a lot of new, powerful trance tracks, with some of them being more tech and progressive.
His albums are usually released as exclusive limited editions of 2000 copies per volume.
He's glad that lots of people like it and he hopes that he will continue to develop his skills and music.
Angel said, "I love music. I can't live without it so I think music is the thing that I want to do for the rest of my life!"
His tracks has been supported by: Ferry Corsten, Armin van Buuren, Solarstone, Sean Tyas, Aly & Fila, Jochen Miller, Bobina, Robbie Nelson (from Agnelli & Nelson), Activa, Evol Waves, Tom Colontonio, Manuel Le Saux, Signum, Marcos, Pedro Del Mar, Bissen, Airbase, Aurosonic, Mark Eteson, Fast Distance, Tempo Giusto, Suzy Solar, Dima Krasnik, Angel Ace, Tezija & Keyra, Sophie Sugar, Jorn van Deynhoven, Arctic Moon, Dan Reitar, Estigma, DJ Jusha, Dale Corderoy, Mike Wind, Steve Anderson, Perceptive Nature and more…
Be sure to keep your ears and eyes open for Angel in the future!